Office Of The Vice Chancellor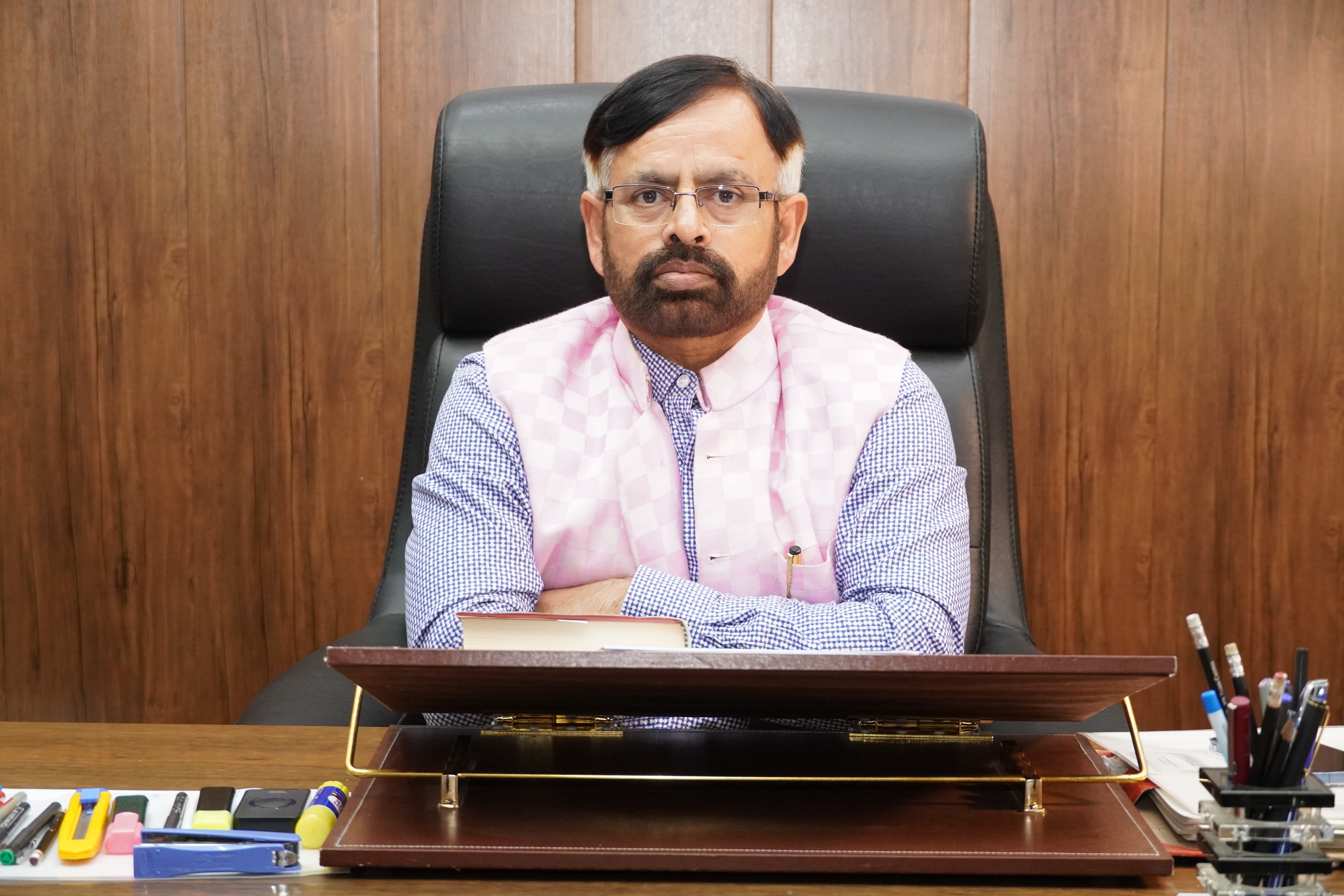 Welcome Message of VC
Prof. Najma Akhtar
Jamia Millia Islamia made a modest beginning in 1920 at Aligarh, with the resolute determination of its founding members--Shaikhul Hind Maulana Mahmud Hasan, Maulana Muhammad Ali Jauhar, Jenab Hakim Ajmal Khan, Dr. Mukhtar Ahmad Ansari, Jenab Abdul Majeed Khwaja, and Dr. Zakir Hussain to create an institution that would manifest indigenous ethos and spirit of plurality. It was conceived as a national institution that would offer progressive education and nationalist ideals to students from all communities, particularly the Muslims. The emergence of Jamia was supported by Gandhiji and Tagore who felt that Jamia could shape lives of hundreds and thousands of students on the basis of a shared culture and worldview. Jamia's development is marked by sacrifices made by the staff and students and a host of individuals who contributed through myriad efforts.
Dr. Zakir Hussain Sahib, once said, and I quote " The movement of Jamia Millia Islamia is a struggle for education and cultural renaissance. It will prepare a blueprint for Indian Muslims which may focus on Islam but simultaneously evolve a national culture for common Indian. It will lay the foundation of the thinking that true religious education will promote patriotism and national integration among Indian Muslims, who will be proud to take part in the future progress of India, which will play its part in the comity of nations for peace and development. The objective of establishment of Jamia Millia Islamia will be to lay down the common curriculum for Indian Muslims taking into account the future challenges and will prepare the children to be masters of future "
The institution today holds the torch of illumination giving shape to ideas and fostering innovation. Living up to the promises of the founding fathers, we strive to realize our vision "to create a human universe that offers inclusiveness, equity, fellowship, justice and peace for one and all". We continue to serve the nation through quality teaching and research through the production of competent, skilled and sensitive human resource that would catalyze enrichment of physical and human environment. We are making endeavours to become a world-class teaching cum research university by bringing in best national and international practices through the development of collaborative partnerships with institutions of excellence both domestically and internationally. We are committed to offering cutting edge learning experience, internationally benchmarked education, intellectual freedom and critical research opportunities in frontier areas of contemporary concern.
Jamia Millia Islamia has become an ensemble of a multilayered educational system which covers all aspects of schooling, under-graduate, post-graduate, M.Phil/ Ph.D and post-doctoral education. With 9 faculties of learning, 38 teaching and research departments and over 27 centres of learning and research, we attract brightest young minds from all over the country. They use creative space of Jamia to actualize their potential.
In recent years Jamia has made significant strides. It got NAAC Accreditation with Grade 'A' in 2015. The MHRD's National Institutional Ranking Framework (NIRF) placed it at the 19th position in the "Overall Ranking" for 2018. We have taken initial steps to participate in world rankings. In the Times Higher Education (THE) ranking for the year 2017 we were placed in-between 801-1000 and in the QS World University Rankings 2019 we are placed in-between 751-800. The University has been benchmarking its teaching and research processes by increasing its interface with foreign educational institutions through faculty exchange, student exchange, joint research, joint conference and joint publication. Internationalizing the university is being given top priority. We are optimally using the GIAN and VAJRA initiatives of the Government of India to boost quality education and draw the best academic and research personnel to the university. We are encouraging entrepreneurship and innovation on the campus. We are facilitating campus recruitments. We are connecting our students to the world.